Hello, readers welcome to the new post Here we will discuss Difference Between 4G And LTE.  Currently, there is 5G is working but still, an older version of communication 4G and LTE is working. The interchange of these two networks still has many differences between 4G and LTE.
The main difference operation of these two systems and the speed of the internet. In this post, we will cover the different functions of these two technologies and find their differences. So let's get started Difference Between 4G And LTE
Difference Between 4G And LTE
WHAT is 4G
4G first time was introduced in 2008 by the ITU-R with features of high-speed connections and hotspot features in mobiles.
At the start, it was difficult to use these networks for mobile phones.
Currently, the most 3G system has upgraded to 4G and in most smartphones, this system is employed
4G technology allows users to use video streaming video calls and high-level music systems.'
Through the use of this feature, users can start to watch movies in just one click without nay loading delay.
At the start, 4G was difficult for different users to use since not compatible with their devices
Now it is easily accessible to every device and service providers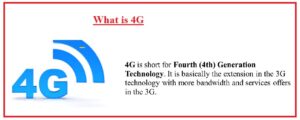 What is LTE
LTE stands for long-term evolution 4G LTS is alike the S series used in iPhones. It is considered as the improvised form of the older version but not considered a new technology
It offered the 4G users to enhance their speed of 4G systems by following the standards made by the ITU-R
As 4G LTE is the main enhancement then the 3G speeds but not is 4G. Many cellular operators now asking for their network as 4G LTE since it is like 4G and better in some features.
Some phone has mentioned that 4G LTE-A is close to 4G.
4G Vs. LTE
According to layman basic difference between 4G and LTE is that speed of 4G is higher than LTE.
Since 4G fulfills the technical measures created for it while LTE speed of data transfer is only a provisional measurement standard designed until the actual speed of 4G is realized.
The downloading speed can compare till you are using phones in different locations. Since mobile companies continue to make changes in their LTE networks as they have closed relationship between LTE and 4G,
It is applicable in LTE-A that is now a high-speed option
To use the high level of 4G there must be a smartphone or tablet needed has complete 4G compatibility
Older version LTE mobiles do not have 4G compatibility since to have features to handle it.
After 2020 all cellular users now have 4G services.
Is LTE better than 4G?
LTE is the central technology between 3G and 4G so can say not faster and better than 4G. It is called an upgraded form of 3G and offers better results to users but 4G is best than it
Does 4G drain more data than LTE?
It simple answer is no. If you have 4G and high-speed internet access then you can get more data through this technology. through 4G you can watch HD videos can play games and also have video calls.
Is 4G the same as LTE?
No, these two technologies are not the same. LTE is an upgraded version of 3G to offer high speed than 3G. After that 4G comes and offered a high speed and reduced the latency
Is LTE slower than 4G?
LTE is also called 4G LTE which is a category of 4G. it is slow speed than the 4G and high speed than 3G. Since it transmits the data in megabits per second
How to activate 4G/LTE on Android OS devices
For this open settings
Press on more button
Then mobile network
Press on Preferred network type
select 4G/3G/2G
That is all about the Difference Between 4G And LTE. All details have explained these two techniques that are commonly used in our internet systems and mobile communication. If you have any further queries ask in the comments, Thanks for reaching out us