Hello, readers welcome to the new post. Here we will discuss the Difference between Zigbee and Z wave. Both of this technology work without the use of wires to make links among the different devices through the internet.  For smart homes, these two are considered the primary measures. Mostly smart home appliances work on the Z-waves. Every home security companies mostly offer the Z-wave controls system.
These 2 wireless technologies are mostly employed at the industrial level. Since the 1970s are using in home security systems and other places. there are some differences that exist in these two modules we will find on the basis of different features. SO let's get started Difference between Zigbee and Z wave.
Difference between Zigbee and Z wave
What is Zwave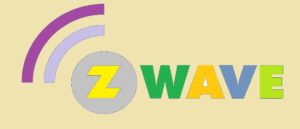 For home automation to make communication among the different devices Zwave protocol is used.
It offers less value of latency communication that is accurate for small-size data packets having data rates of 100KBits per second.
Its main operation is to transmit the signal and control the devices and uses mesh topology having compatibility to thirty-two nodes.
Its operating frequency is 908.42 megahertz which is different for different countries.
It used the GFSK Gaussian frequency sight keying and has control network controller modules and regulates the Zwave system.
Every Zwave consists of a network home Id and numerous node IDS for the devices that are under regulation
Its system configuration is simple that any user can handle it
Its structure is more expensive than the Zigbee
Its operation is slow speed than the Zigbee
It can handle 232 nodes
It can transmit data up to fifty meters
Its data rate is 9.6 to 100 kbps
It not according to any international standard
Zwave Applications
It used in home automation
Used in medical instruments for measuring the fitness levels
Used in smart energy systems
Used for remote control of devices
Employed in building automation
What is Zigbee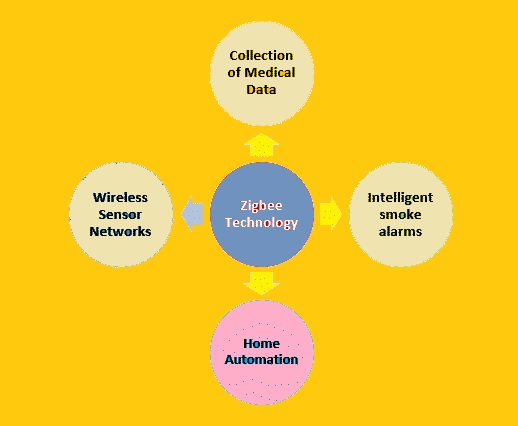 It is an open-source network and can use with free access. Some Zwave suppliers also offer the Zigbee services
it is compatible to IEEE 802.15.4 standards. It uses the 915 megahertz frequency in the USA and has some limitations for data and a data speed of 40Kbps not good for this frequency value.
The frequency value of 2.4 GHz also offered the Zigbee. But these frequency values can cause interference to WIFI
As Zigbee uses the same frequency values to WIFI but Zigbee smart home protocol is not the same to WIFI.
If we make difference between ZigBee and wifi come to know that their uses is the main difference.
Zigbee uses to make connections among the smart home appliances and the main device called the hub while WIFI uses different techniques of encryption to secure the devices and make connections ot the WIFI router.
It needed some value of power and devices can work for 7 years at one group of battery
it is considered as the finest option for person that have good knowledge of technology
Zigbee is less expensive than the Zwave
Its operating speed is high than the Zwave
it can handle the sixty-five nodes
It uses BPSK and OQPSK modulation
It uses a 2.4 gigahertz bandwidth
its data rate is 40 to 250 kbps
Its configuration is more difficult than the Zwave
Applications of Zigbee
It used in the automation and control of different devices
Home automation consists of this model
Gaming modules used this
It used in medical devices
Used for simple remote control
Zigbee pros and cons
Its operating speed is high
It can handle multiple devices inmesh system
The disadvantage is that can interface to IWFI since has the same frequency
It uses the high value of power
Z-Wave pros and cons
It does not make interference with WIFI
It uses less power than the Zigbee
Its operating speed is slow
It can make interference with the landline not having cords
That is all about the Difference between Zigbee and Z wave all details has covered if you have any queries ask in the comments, Thanks for reading have a nice day see you in next psot.