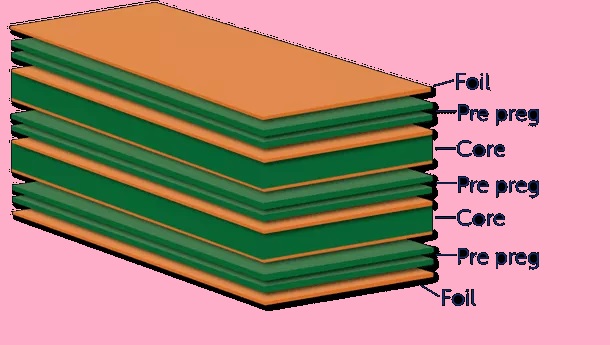 Hello readers welcome to new post. Here we will discuss What is FR4 Material. PCB board is very basic component of any electronic project and device that we commonly use. It created with different types of materials and parts such as silkscreen solder mask and conductive material. It as layers of conductive material where symbolic representation of component made to make the component connection.
FR-4 is very commonly used material and substrate for PCB manufacturing process that employed. There are many FR-4 material providers are working. PCBWAY is best in all they have the ability to produce PCBs to create blank boards that are easy to complex.
Please review the example of the printed circuit below and let us know if you have one
questions or would like an official quote.
PCBWAY Focus on high-end PCB building, R&D, manufacturing, marketing, customer service, high speed, high frequency, high quality,
high-density HDI PCB design and other types of PCB authentication, customization, board production and online bulk
order purchase service. Products cover high-density HDI blindfolded PCB, 5G PCB communication board, high frequency
as well as high-speed PCB, optical module PCB, semiconductor test, circuit board aerospace PCB and many other fields.
What is FR4 Material
It is most commonly used material having dielectric nature employed in manufacturing of PCB board.
FR4 is used in single double and multilayer PCB board with temperature range of fifty to one fifteen centigrade.
Full form of FR is flame retardant and four give the sign of woven glass reinforced epoxy resin.
It comes with different features according to the manufacturer but its mostly used features is resistance from liquids and high mechanical strength.
It used in PCB boards to insolates copper layers and enhancing the mechanical strength.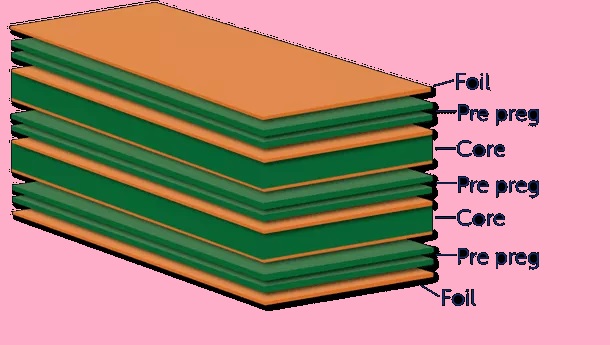 FR4 Features
Main features of FR4 are described here.
Flame Resistant
Such substances that used to resist the flame is called flame retardant. This material comes with different properties such as electrical, good thermal and mechanical strength so helps to decrease the fact of flame.
Electrical Properties
Good electrical features of PCB substrate enhance the impedance and signal operation in good way. This features helps to measure the signal transmission and required results
Less Absorption of Moisture
It comes with features to resist the water absorption in the PCB material. The value of moisture absorption for FR4 is 0.10 percent if it place in water for twenty four hours.
How to Use FR4 in PCB Boards
Its different features make effective and useful for manufacturing of PCB board. These material creates the less expensive and high quality boards.
FR4 main function is to work as insulator. Its main features preferred by the PCB manufacturer.
FR4 is covered with the one and more layers of copper sheet through use of heat and adhesion.
This copper create the circuitry at the end of product and can handle the single and both sides according to designing of board.
Complicated boards uses one and more layers in even combination to make the good boards.
Tips for FR4 Thickness
To get the FR4 from PCB manufacturer such as PCBWAY thickness of material is considered as main factor. Its measuring unit is inch based units like thousand of inch according to reliable facts.
Mostly prefer the category of projects used. But for board thickness it not considered as main fact of PCB design in real considered as essential fact.
Different functions of board are based on thickness of board. Different facts keep in minds before choosing the thickness of FR4
Thin FR4 Boards
In different configuration thin boards re mostly used. This fact is mostly used for creation of small size instruments such as USB connectors Bluetooth devices.
Good Connections
 he double sided PCB design need edge connector to make connection between 2 sides. This features helps to make the final size of board.
Impedance 
Every multiple layers board work as capacitor at neibouring layers. So thickness of board is significant and thickness of FR4 helps to make effective value of capacitance.
This facts is used in high frequency boards having designs of radio frequency and microwaves. High frequency implies on the impedance configuration that is best option for operation of board.
Flexible Nature
Less thick boards have flexible nature. Flexibility has positive and negative behavior according to uses.
Highly flexible nature boards mostly used in different applications. Such  in medical devices automobiles.
Design Requirements
Thinner boards are not commonly used due to limited applications. Thin boards are not commonly employed has risky uses.
In different applications there is epoxy based FR4 employed. Their main features such as less cost reliable operation make effective for operation.
That is all about the FR4 material i have explained all parameters about this module if you have any further query ask in comments. Thanks for reading have a nice day see you in next post.