Hello guys, I hope you all are doing great. In today's tutorial, we will discuss the Difference Between CPU and GPU. The CPU and GPU are very important electronic devices. The basic difference among them is their uses. The CPU is general-purpose processor that constructed to perform numerous functions such as addition, subtraction, multiplications, etc. While GPU is a special purpose created to perform graphical operations.
The other difference among them is that CPU consists of a powerful core with less number but core of GPU has less power but their number is large. In today's post, we will have a detailed look at both GPU and CPU and compare them to find their key differences. So let's get started with Difference Between CPU and GPU.
Difference Between CPU and GPU
CPU
It is also known as the main processor and electronic circuitry that used to do the execution of different commands.
The main function performs by this device is math, logical, input and output..
It consists of the structure of the memory unit and input-output devices.
The type of design uses and circuitry has been varied with the passage of time.
Its main parts are ALU and CU.
There are fewer cores exist in the CPU
In these modules, a series of processing of instruction is occurring.
Alu performs the logic operation and CU work as a control unit.
It consists of an IC microprocessor unit and MOS.
The IC comes with a CPU that has memory units and another connected device.
Its main types are single-core, dual-core and quad-core
The full form of the CPU is the central processing unit.
The memory required for the CPU is large.
Its processing speed compares to GPU is less.
The frequency of the clock is two to three gigahertz.
GPU
Its full form is the Graphics processing unit.
It used for the creation of different images and frame and give at output display.
It employed in phones, embedded system computer, and games.
They are helpful for the operation of graphics used in computers.
Their parallel form of structure makes them effective for practical use.
It used in video games in motherboard arrangements.
The required memory for this module is less.
Its processing speed is high.
It has numerous cores.
In this processor, instruction is processed in a parallel way.
The frequency of the clock signal is one gigahertz.
It uses AI and the machine learning process.
It used for different imaging recognition.
It first time was designed to work for three-dimensional graphics.
With the passage of time, there are advances occurs in this technique.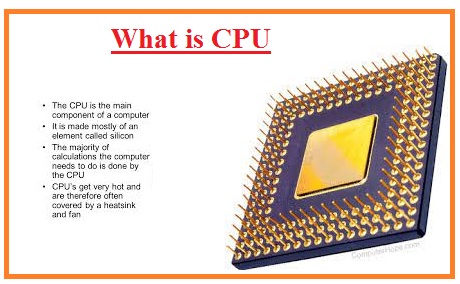 That is all about difference between CPU and GPU if you have any queries ask in comments. Thanks for reading. Have a good day.