In the dynamic realm of B2B sales, the hunt for promising business opportunities is akin to seeking hidden treasures. Every lead holds the potential to be a lucrative partnership, but it takes a strategic approach to unearth the right ones.
In this comprehensive guide, we'll unravel the intricacies of B2B prospecting, illuminating the path to discovering those elusive opportunities that can propel your clients to greater heights. Whether you're a seasoned sales professional looking to refine your prospecting techniques or a business owner eager to expand your client base, this post is your compass in the world of B2B opportunities.
We'll delve into strategies that encompass understanding your client's needs, leveraging cutting-edge technology and marketing strategies, nurturing valuable relationships, and crafting personalized outreach efforts. As we navigate this journey together, you'll gain insights and actionable tips to empower your prospecting endeavors, ultimately helping you unlock the doors to sustainable growth and success for your clients.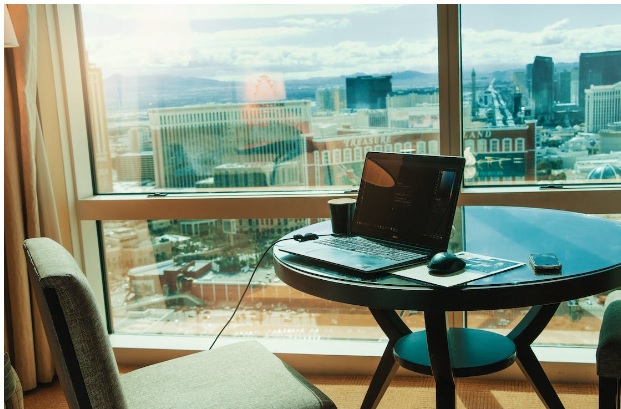 Leverage the Power of LinkedIn
In today's digital age, where networking and online presence play pivotal roles, platforms like LinkedIn have emerged as goldmines for B2B sales and marketing professionals alike.
Utilizing LinkedIn for prospecting is an invaluable asset to finding business opportunities for your clients. The platform gives you access to decision-makers, industry leaders, and potential collaborators, making it an indispensable prospecting tool.
To maximize your LinkedIn sales lead generation efforts, consider investing in automation tools that will help you overcome LinkedIn's limitations on sending messages and invitations and build a solid sales lead generation funnel.
Understanding Your Clients' Needs
Understanding your clients' needs is the cornerstone of successful B2B prospecting. It's the compass that guides your journey toward finding the right business opportunities. Before you embark on the quest to identify potential leads, take the time to engage in meaningful conversations with your clients.
Dive deep into their goals, aspirations, and challenges. What are their pain points? What solutions are they seeking? What sets them apart in their industry? Initial consultations should not be treated as simple formalities. They form the cornerstone of your prospecting strategy. 
By customizing your efforts according to client-specific requirements, not only can you increase the odds of finding opportunities that truly meet their needs, but you'll also build stronger bonds of trust with them. 
Networking and Referrals
Networking and referrals are two potent forces in the realm of B2B prospecting, akin to opening hidden doors to new business opportunities. Considering that 78% of business sales come from personal connections and networking, establishing and expanding a strong network within your industry is an invaluable way to find suitable opportunities for clients.
Attend industry events, join professional organizations, and participate in online forums and social media groups; building these networks can make finding clients much simpler. By immersing yourself in these spaces, you'll not only stay informed of industry trends and developments, but you'll also establish yourself as an authority figure within your field.
This expertise often leads to referrals and recommendations, as other professionals recognize your value and trustworthiness. Referrals, in particular, are like golden tickets to your next successful venture, as they come from trusted sources and carry with them a certain level of pre-established trust.
Content Marketing and Thought Leadership
Content creation and positioning yourself as an industry expert can be extremely effective strategies for attracting prospective clients. Showcase your knowledge through blog posts, white papers, webinars, social media, or any other medium, and become known as an authoritative figure in your field.
By regularly offering useful insights to businesses seeking your services, they will likely contact you sooner rather than later. Content marketing not only attracts leads but also establishes trust and credibility, making it easier to convert those leads into clients.
Cold Outreach and Personalization
While technology and networking can generate warm leads, sometimes you'll need to engage in cold outreach to reach potential clients who aren't actively seeking your services. When doing so, personalization is key.
Craft compelling and tailored messages that address the specific pain points and needs of the businesses you're reaching out to. Show them that you've done your research and that your solution is genuinely valuable to their organization. Cold outreach can be time-consuming, but it can yield significant results when done thoughtfully.
Continuous Learning and Adaptation
B2B markets are evolving, and it's essential that your prospecting strategies adapt accordingly. Attending workshops, reading industry publications, and seeking client feedback to understand what's working or not can provide invaluable insight. Be open to changing up your approach as necessary, and don't forget that rejection is simply part of prospecting.
Final Words
B2B prospecting is a vital component of successful sales strategies, and finding the right business opportunities for your clients requires a multi-faceted approach. Start by deeply understanding your client's needs and goals, then leverage data, technology, social media, and your network to identify potential leads. Content marketing and thought leadership can also help attract leads, while personalized cold outreach can be a powerful tool in your prospecting toolkit.
Stay ahead in an ever-evolving B2B landscape by continuing to learn and adapt, using strategies and dedication. Doing this could unlock lucrative business opportunities that benefit both your clients' and your own bottom line.