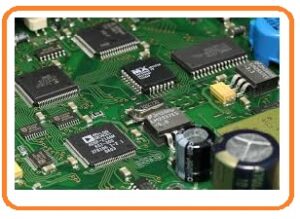 Hi, readers welcome to our site for another informational tutorial. In this post, I will share Tips for Creating High-Quality PCB by PCBWay. There are numerous projects are involved PCB or product related to the PCB but if your PCB has not good quality it will cause some problems to create your projects. There are many PCB suppliers are working in this world and provides different types of PCBs with different features and costs.
In this post, I will discuss some points or tips to get high-quality PCB for your projects from PCBWAY. So let's get started with Tips for Creating High-Quality PCB by PCBWay.
First Analyze about your Product
There is one of the most common mistakes done by the PCB users is that they not have knowledge about their final product or projects.
So you must have a clear idea about your working mean your must now for which purpose you are going to buy a PCB board, what will your complete outcomes and what will sketch of your circuit will you will have to draw on PCB.
Selection of Right PCB Software
After clearing your ideas and expression about your project you must work on the designing process. That way you select good software.
The selection of appropriate software will help to you to make accurate designs for your project.
With the use of designing software, you will be able to make layouts for printed circuit board and you can use PCB libraries for already used circuit board elements designing and can do the verification of schematic designing.
There are some PCB software mentions which will help to you to construct your design  KiCad EDA Autodesk EAGLE, and Altium Designer.
Optimization of Circuit Board Design
The next step you should follow is to do optimization of your design. Analyze the board dimensions and also analyzation of the elements that you are using.
Your main focus should be that the size of the board should be small as possible since in nowadays small size electronics products are preferred nowadays.
Try to make simpler design as you can do it will be highly efficient that complicated designing and help to make your circuit easily otherwise complicated design will cause some errors.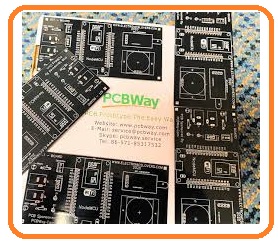 Selection of Board Material
After that work the selection of the right material for your product. For the creation of high-quality products, there will be high-quality materials should be used.
To get high-quality PCB material there will be high-quality PCB manufacturer must be chosen.
Checking of Gerber File
After completion of your design process do the testing of your created design and find some errors if occurs.
For this, you must start with the Gerber file. These files are industrial measures for the printed circuit boards. This file can be easily understood by the person who has knowledge of file system.
To the overview of your Gerber files, you can also contact the PCBWAY.
The Gerber file comprises of the details of the elements of PCB board and related data that can be understood by the PCB producers.
There are three generations of Gerber files that comprise of RS-274-D which is standard Gerber, RS0274X which is extended Gerber and the third one is Gerber X2.
Get a Prototype
There is the most important step that can not be ignored that is prototyping it will help in cases when you are working on the creation of a large no of PCBs.
This process will help you to find such errors in your products that has be missed by you.
That also helps to make some betterness in your design.
So friends if you have done all these steps do not forget to place your order at PCBWAY.
That is all about the Tips for Creating High-Quality PCB by PCBWay these types will help to you to get high-quality PCB. thanks for reading have a nice day.