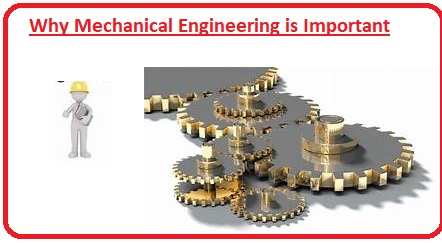 Are you inspired by the success stories of SpaceX, or have you always dreamt of being a part of NASA? Such dreams may take place, but also you should understand the complexity, and importance of such projects and companies. There are lots of workers who are in charge of certain fields such as marketing, programming, safety, and security among others. Beyond that, not the last place is reserved for mechanical engineers. Speaking of the latter's popularity, and demand in today's selection of careers, mechanical engineers are very valuable workers, and they are paid well for their expertise. 
If you believe mechanical engineering might fit your future, and you are interested in engineering non-trite objects, learn why this discipline is so important in 2021.
What Is Mechanical Engineering?
Mechanical Engineering (ME) can be considered as an art of implementing problem-solving skills and techniques into the manufacturing and design of various objects. In simple terms, such a worker spends time on creative design and analytics to make a concept a real thing. At the same time, ME is a diverse and versatile field of engineering. You should possess knowledge of physics, and maths. Depending on your specialization, and career choice, you should also know aerospace, electrical, civil, and chemical basics. ME can be found in pretty everything we have in our life including mobile gadgets, biomedical technologies, aircraft and even power plants. You won't also avoid the understanding of economics, where you have to deal with the component costs. 
When being enrolled in educational establishments to pursue mechanical engineering, students primarily learn about solid and fluid mechanics, materials, thermodynamics, heat transfer, control, product design alongside manufacturing processes. To make a student even more presentable, there will be courses dedicated to professional communication and business management.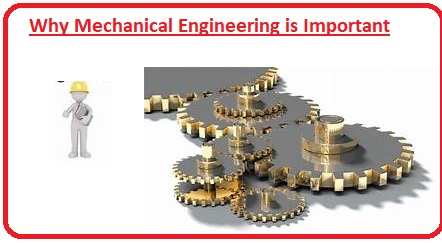 Importance of Mechanical Engineering
Let's first start by revealing the skills you get by studying this discipline. Everything you acquire can be considered transferable. It means that your skills and knowledge can be implemented in a variety of industries and businesses. 
Problem-solving

. Mechanical engineering stands for finding better ways of doing typical things. You do not just engineer the things you use every day, but you work on developing better and better versions of the previous models taking into consideration all the previous problems, malfunctions, and successes;

Teamwork

. Such workers are usually linked to join huge networks. You collaborate daily with others, share expertise and ideas to come up with something excellent;

Technical skills

. You build knowledge in physics, maths, and other related disciplines. In simple terms, you are like a jack of all trades who can share his ideas on many subjects;

Decision making

. Another helpful skill is the ability to make right and not rash decisions. You are not afraid of risks and can work under huge pressure.
As for the studying areas, you will definitely gain knowledge in computer applications, electricity, design and manufacturing, robotics, and artificial intelligence among others. Still interested? Looking ahead, let's also say that you have vivid prospects for receiving a very decent salary uncomparable to other specializations. 
Then, the importance lies in the prospects. The future prepares for us new challenges, and we won't surely enjoy every day without facing some catastrophes or other environmental issues. Sorry for such negativity. Yet, mechanical engineers are one of those workers who are always in demand when it comes to developing and engineering the solutions and constructions to protect populations from tsunamis, tornadoes. A great example is Japan where such workers are well-paid and very respected. They spent years on building the constructions that could not only help the country to minimize the harm of tsunamis but also receive early alerts when such events are possible to occur. The same concerns tornadoes and the modern building protection solutions that help to leave a house stable without building it from scratch.
Do not be shocked but it could be also visible thanks to the pandemic. There were many hospitals built within days or weeks thanks to mechanical engineering technologies. Many countries where hospitals were occupied with patients required additional facilities, and they got them thanks to such specialists.
What else? Mechanical engineering can help us reach other planets. As was said above, the best options to experience the workers' potential are NASA and SpaceX. ME specialists there spend days on building and designing the rockets, so they won't only enter space but also come back without any damages. Yes, it is a collaborative work of teams, however, mechanical engineers are the ones who play an important role in engineering a machine that can withstand many space obstacles and protect the astronauts. As you may guess, the pressure on such workers there is also high, because they literally can make one mistake and put the whole mission at great risk. 
Finally, mechanical engineers also work as professors on other faculties. They help students understand the values of the subject and implement the basic knowledge in their own specializations. For example, physics discipline in conjunction with mechanical engineering can help a student build a career in various fields such as pharmaceutical engineering, IT, and industrial fields with oils. It would be fair to say that you cannot simply learn it all by signing up for online courses. Yes, there are such courses, however, they serve only as training or additional knowledge tools where you update your existing knowledge from the college/university. You should study it only in higher educational establishments. Check online scholarships including overseas opportunities because they are many due to the demand for the specialization.
If during the studying, you experience some hurdles with engineering homework, you can deal with it by relying on engineering assignment help where experts and helpers who alone graduated in such disciplines assist with projects of any complexity. The specialists take any deadlines and ensure you receive high-quality assistance. "My project needs some research" – all the requirements are met. So, no worries.