Hello, guys welcome to a new post. We will discuss Introduction to DS9490R. It is USB to single wire configured with the single wire technology designed by Maxim integrated. It is used to configure the one wire output sensor with a computer with the use of a USB port.
It helps for conversion of single wire link to USB through use of USB port assembled on the computer. In this post, we will cover its basic working features and some other points. So let's get started Introduction to DS9490R.
Introduction to DS9490R
DS9490R is an adapter that comes with a high speed of twelve megabytes per second serial interface for the connection of single wire modules to PCs.
This module is configured to Ds2401 which is a sixty-four-bit read-only memory module that has DS2490 USB for a single wire connection.
It is less power-consuming module easy to use with small size devices and used in serial communication.
It also used for intefacing of Button with the personal computer
For handling the one wire to receptacles and different protocols it has a single wire RJ11 interfacing.
DS9490R Features
Its main features are explained here
It is used for interfacing the twelve megabytes per second USB
It is compatible to standard and overdrive single wire protocol
Its slew rate controlled single wire time interval and active pullup for well-equipped single wire system operation.
It also has compatibility to make a connection with the different modules like DS1402D-DR8
It has the ability fo connect single wire to different devices.
It comes with single wire programmable timing to make communication to with other devices.
DS9490R Pinout
Its main is explained here
Pin1 is VDD used for power supply to RJ11
Pin 2 is ground
Pin 3 id used for single wire optical wireless
Pin 4 is used as ground
Pin 5 is the output of USB
Pin 6 is not used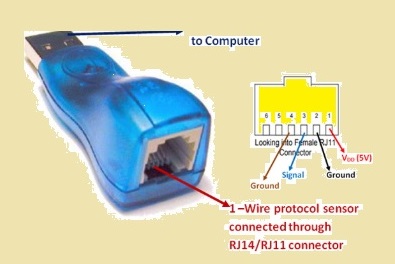 Applications DS9490R
Its main applications are explained here
It protects the different software from the piracy with use of Button hardware
Used for different software missions and downloads
It helps to describe the features of iButton and single wire boards at computers.
It performs the read and writes functions
That is all about the DS9490R all details has explained. If you have any further queries ask in comments. Thanks for reading have a nice day