Microsoft Surface is a premium series of touchscreen-based gadgets. The first devices from the series were launched back in 2012. The company's initiative was to integrate its well-known operating system with exclusive software. So Surface became the first PC that was completely designed and distributed by the company. The launch of this series really raised the bar for the company. And now, eleven years later, their gadgets are still selling. And they seem to make the biggest impact on students.
Undeniably, laptops or tablets serve as the quintessential apparatus for contemporary students, be they in school or college. Through these devices, students perform research and procure educational resources. Furthermore, they prefer to pay for essays and tutoring services and even participate in online classes. Thus, Microsoft's strategic focus on catering to learners proves to be a well-calculated move.
Now, the company's PCs have already transformed students' lives. In this article, we will tap into this matter to figure out what Surfaces brought to the educational sector that stimulated these transformations.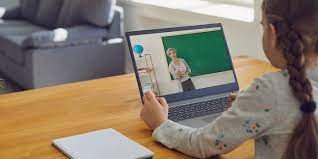 (https://unsplash.com/photos/6WvZo5FOxww) 
Subscription Plans for Schools
After releasing their new series, the company really focused on bringing them to schools. They developed a whole new department called Surface for Education and aimed to gain momentum in schools in the US, overcoming competitors like Apple and Google. That's when the transformation began.
Microsoft began its expansion into the educational sector by promising teachers to redesign their classrooms for agility and success. The company offered special bundle deals for schools that were willing to equip with these devices.
Later on, the company also offered schools to participate in their special hardware subscription program called Surface Plus. The program enabled participants to upgrade their old gadgets to new ones after 18 months of use if they returned them in good condition.
In addition to this, the brand was also getting closer to students themselves. The Microsoft Education Store offers the company's best products, including Surfaces, at a special price to students.
These small marketing steps began the reign of Microsoft Surface in the field of education. From there, these premium devices changed the way students collaborate, learn, and engage with academic content.
6 Ways Microsoft Surface Made a Difference
Now that you know a bit of the back story, let's move on to the most exciting part. So, how exactly did these gadgets transform learners' lives?
Embracing Portability
By the time the first Surface device was released, there were already Chromebooks on the market. These laptops were meant to be portable and lightweight to ensure better portability. However, Microsoft did it better.
The brand's new series of devices were even thinner, lighter, and more portable. They were designed with students in mind. So the primary focus was on making it easier for young people to carry their gadgets with them to and from school. Now, this is what most learners prioritize in their PCs.
Enhancing Note-Taking
For many students, typing notes on a laptop is a real challenge. If you are used to doing it on paper, switching to digital can be very stressful and time-consuming. But Microsoft offered a solution that worked. Their Surface devices come with touchscreens and stylus pens. These two simple features took digital note-taking to an entirely new level.
With their new gadgets, students were able to streamline the process of taking notes. They received the possibility to easily annotate or highlight something in their notes. And the best part was that writing on Surface gadgets with a stylus really felt like writing on paper. So students started receiving more intuitive and natural writing experiences in the classroom.
Increasing Productivity
Typically, when you buy a tablet, you can only use it as a tablet. That is, it might never become your primary device for school just because it lacks productivity. But this was before Surface.
One of the biggest highlights of this series is that these devices gave you the ability to run full desktop applications right on your tablet. That is, learners had access to both mobile apps and full-version computer software from one device.
(https://unsplash.com/photos/L2VySncWg-A) 
Bettering Accessibility
Microsoft wanted to make its gadgets suitable for everyone. And they really did. Their Surface PCs were equipped with a wide range of great accessibility features, such as high contrast mode, text-to-speech, and others. These features made their computers perfect for students with different abilities and learning styles.
Thus, we can really say that the company contributed to making education more accessible and inclusive.
Fostering Teamwork and Collaboration
There is no secret that the company's software has plenty of handy tools for students. Some of these tools were gathered in the brand's suite for collaboration. The suite features software like SharePoint, OneDrive, and Microsoft Teams.
All these solutions make teamwork seamless and effective. And all Surface gadgets support them. This compatibility enables students to communicate and collaborate with their classmates and teachers in real time, and their gadgets also facilitate a smooth transition between individual and group work.
Bringing More Creativity to Everyday Learning
Finally, there is one more way in which Microsoft Surface transformed students' lives. As you already know, these gadgets feature touchscreens and stylus support. Also, they provide access to the brand's best creative software, like Microsoft Paint 3D and Adobe Creative Cloud. Thus, students who use Surface gadgets can unleash their creative potential. They can sketch, draw, and design on the go. These possibilities foster innovative thinking and artistic skills and let young people leverage these abilities right in their classrooms.
The Bottom Line
Since the launch of the first Microsoft Surface gadgets, they have been rapidly gaining momentum among teachers and students. These devices are portable and boast excellent battery life and durability. At the same time, they are very versatile. Students can use them to do research, complete assignments, and access auxiliary resources like the best research paper writing services to boost their grades. At the same time, these gadgets can be used for taking notes, collaborating, and expressing your creative skills. Without any doubt, these gadgets have transformed students' lives.