Introduction
The role of Branding in Digital Marketing has never been more significant in this digital era. Branding in digital marketing is not merely about logos or taglines. It encapsulates a business's identity, shaping how consumers perceive and interact with it in the digital realm. With the internet flooded with myriad options, a strong brand stands out, creating a memorable impression. 
It fosters trust, builds emotional connections, and differentiates a business from its competitors. In essence, effective branding in digital marketing not only elevates a company's online presence but also drives consumer loyalty, engagement, and conversions. In an age dominated by digital interactions, a robust digital brand is indispensable for success.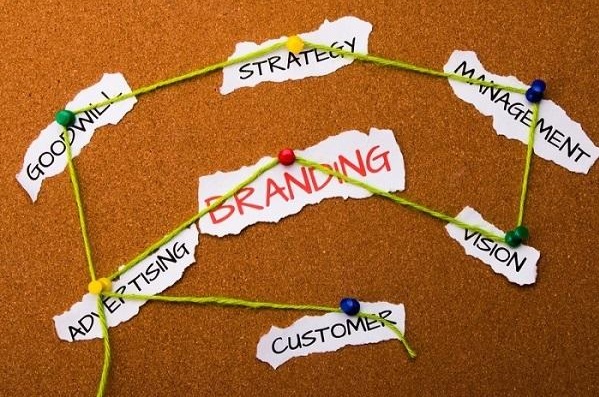 What is Digital Branding?
Digital branding is the amalgamation of digital marketing and branding. It's the process of establishing a brand's presence and voice across digital platforms. In today's fast-paced online environment, Sky Marketing has invested a lot in digital branding, which has become pivotal for businesses seeking to engage and retain their target audience. 
Let's delve into its facets:
Definition

:

Digital branding is about creating a unique identity for a brand in the digital space, leveraging various digital channels and strategies.

Key Elements

:

Website Design

: A website is a brand's digital storefront. It must reflect the brand's ethos and values.

Content Creation

: Consistent and high-quality content bolsters brand identity and drives engagement.

Social Media Presence

: Platforms like Facebook, Instagram, and LinkedIn amplify brand messages and foster community.

Online Advertising

: Paid ads reinforce brand messages, ensuring they reach the intended audience.

Importance

:

Visibility

: Digital branding boosts a brand's visibility, ensuring it's seen by its target demographic.

Consistency

: It ensures that brand messages remain consistent across various platforms, enhancing trust.

Engagement

: By fostering interactions, digital branding keeps audiences engaged and invested.

SEO Connection

:

Relevance

: SEO and digital branding work hand-in-hand. Well-branded content is deemed more relevant, potentially improving search engine rankings.

Authority

: A strong digital brand can establish domain authority, further bolstering SEO efforts.

Backlinks

: Recognizable brands often attract more organic backlinks, a critical factor for SEO.

Challenges

:

Staying Updated

: The digital world evolves rapidly. Brands need to stay updated to maintain relevance.

Feedback Management

: Negative online feedback can hurt brand image, so it's crucial to manage and address it effectively.
Digital branding is not just about being seen; it's about being remembered and trusted. It's the bridge between a brand and its digital audience, ensuring that the former remains relevant, consistent, and engaging in an ever-evolving digital landscape.
Why is Digital Marketing Important?
Digital branding is of paramount importance in today's interconnected world. As the digital landscape becomes increasingly crowded, brands need to stand out and resonate with their audiences more than ever. 
Here's why digital branding is crucial:
Visibility and Recognition

: With millions of websites, social media profiles, and online businesses, having a unique digital brand helps organizations stand out. It ensures that when customers encounter the brand, they recognize and remember it. This is why

Capital Hills

has launched an

extensive visibility campaign

to make it stand out among its competitors. 

Consistency Across Platforms

: Digital branding offers a cohesive brand experience across all digital touchpoints, be it a website, social media, or email marketing. This consistency establishes trust and makes the brand more memorable.

Building Trust

: In a digital realm where scams and fake websites abound, a strong digital brand can convey credibility and professionalism. Customers are more likely to trust and transact with well-branded digital entities.

Emotional Connection

: Effective digital branding goes beyond aesthetics; it narrates a story and builds an emotional connection with the audience. This emotional bond can lead to higher brand loyalty.

Influence Purchase Decisions

: A strong online brand presence can influence purchase decisions. Customers are more likely to buy from a brand they recognize and trust.

Supports Marketing Efforts

: Digital branding amplifies other marketing efforts. When combined with strategic digital marketing initiatives, branding can lead to higher conversion rates and ROI.

Adaptability and Relevance

: The digital world is ever-evolving. Effective digital branding ensures that a brand remains adaptable and relevant, catering to changing customer preferences and emerging trends.

Community Building

: Through digital branding, businesses can foster online communities. Engaged communities can act as brand advocates, further amplifying the brand's reach and message.

Competitive Edge

: In sectors where products or services are similar, digital branding can be the differentiator. It can give a brand the edge needed to outshine competitors.

Long-term Value

: While products and services might change, a strong brand remains. Effective digital branding adds long-term value to a business, ensuring it remains top-of-mind for customers.
In conclusion, digital branding is not merely an aesthetic exercise. It's a strategic endeavor that has direct implications on trust, recognition, customer loyalty, and, ultimately, business success in the digital sphere.
Role of Branding in Digital Marketing
The role of Branding in Digital Marketing is undeniably pertinent. Branding is more than just a logo or a catchy slogan; it's the entire experience customers have with your company, product, or service. 
In today's digital age, branding has become even more crucial due to the vast number of online platforms and touchpoints that consumers interact with daily. Here's why branding is vital in digital marketing:
Recognition and Consistency

SEO Insight:

A consistent brand appearance increases website dwell time, which can positively influence search rankings.
Uniformity across all digital platforms ensures customers instantly recognize and resonate with your content.

Building Trust

SEO Insight:

Quality backlinks are a significant ranking factor. A trusted brand is more likely to get quality backlinks from reputable sites.
Digital consumers tend to trust well-branded companies over those without a strong online presence.

Emotional Connection

SEO Insight:

Engaged users share, link to, and spend more time on content, which can boost SEO efforts.
A powerful brand narrative fosters emotional ties, turning consumers into loyal brand advocates.

Differentiation from Competitors

SEO Insight:

Unique content and a distinct brand voice can reduce duplicate content issues.

In a saturated digital marketplace, a robust brand helps set you apart from competitors.
Supports Advertising Efforts

SEO Insight:

Strong branding can enhance click-through rates from ads to landing pages.

Ads become more effective when consumers recognize and trust the brand behind them.
Customer Loyalty

SEO Insight:

Repeated visitors to your site can positively influence search engine rankings.
Brands that engage and resonate with their audience foster a loyal customer base that returns frequently.

Higher Conversion Rates

SEO Insight:

A strong brand can boost organic site traffic, which can lead to higher conversion rates.

As trust in your brand grows, so does the likelihood of conversion from casual visitors to paying customers.
Protection Against Negative Press

SEO Insight:

A strong brand presence can mitigate the effects of negative SEO tactics by competitors.
Well-established brands can better withstand negative online press or reviews, with loyal customers defending or standing by them.

Creates a Unified Company Culture

SEO Insight:

Authentic and relatable brand stories can attract natural backlinks.

Employees rally around a strong brand, creating a cohesive digital marketing message.
Facilitates Expansion

SEO Insight:

Established brand authority can make SEO efforts for new products or services more effective.
A strong digital brand allows easier entry into new markets or product lines.
Branding in digital marketing is an investment that offers compounding returns. It not only shapes how customers perceive your company but also influences search engine performance, making it an integral aspect of modern marketing strategies.
Role of Branding in Digital Marketing FAQs
Here are seven frequently asked questions (FAQs) about digital branding:
Q1: What is digital branding?
Ans. Digital branding refers to the strategies used to establish a brand's presence and voice across digital platforms. It encompasses everything from website design and content creation to social media presence and online advertising.
Q2: How does digital branding differ from traditional branding?
Ans. While traditional branding focuses on physical touchpoints like print media, television, and radio, digital branding emphasizes online platforms, including websites, social media channels, and email marketing.
Q3: Why is consistency important in digital branding?
Ans. Consistency ensures that the brand is instantly recognizable across various platforms. It helps build trust with the audience, as they know what to expect from the brand, leading to increased loyalty.
Q4: How can I measure the success of my digital branding efforts?
Ans. Key performance indicators (KPIs) such as website traffic, social media engagement rates, brand mentions, and conversion rates can provide insights into the effectiveness of your digital branding strategies.
Q5: How does digital branding influence consumer behavior?
Ans. Effective digital branding can foster trust, recognition, and emotional connections with consumers. This can lead to increased brand loyalty, higher engagement levels, and more frequent purchases.
Q6: Do small businesses need digital branding?
Ans. Absolutely! In today's digital age, even small businesses benefit from establishing a strong online brand presence. It can level the playing field, allowing them to compete with larger entities and reach a wider audience.
Q7: How often should I update or refresh my digital brand?
Ans. While a brand's core identity should remain relatively consistent, regular assessments are crucial to ensure it stays relevant. Depending on market trends and consumer behavior, periodic updates to certain branding elements might be necessary.
Conclusion
The role of Branding in Digital Marketing is a testament to your brand`s success. Digital branding stands as a beacon in the vast digital landscape, offering brands the means to be visible, trustworthy, and memorable. It's more than just logos and color palettes; it's about forging genuine connections with audiences. 
In a digital age teeming with choices, a robust digital brand offers a competitive edge, influencing purchase decisions and fostering loyalty. Ultimately, in the ever-evolving digital sphere, effective branding becomes the anchor that grounds a brand, ensuring its sustained relevance and success.