Hello, readers welcome to a new post. In this tutorial, we will learn Virtual Terminal in Proteus Simulation.  Proteus software is used to simulate different projects that are going to practicaly. It comes with different features that are used to make various projects. Here we will discuss the virtual terminal that is used proteus to send and receive the data to a serial port.
We will cover all details about the virtual terminal and its related parameters. So let get started
Virtual Terminal in Proteus Simulation
First of all open your Proteus software in your computer then move to shown tab in below figure and press on it will see a different option where the virtual terminal is exist.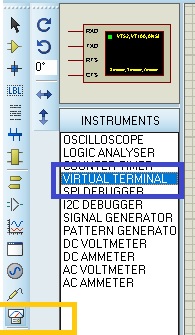 Place the virtual terminal box in the proteus display as shown below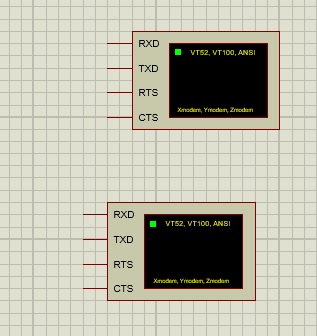 Now make the connection between two virtual terminals boxes as shown here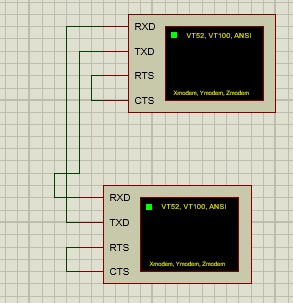 Now press on the run button two windows will be open press right on one window to select the echo-type characters. That which you will write will be seen in other screen displays.
That is all about the Virtual Terminal in Proteus Simulation I have explained all steps that are used for the virtual terminal to transmit data through serial port and receive data through the serial port. Thanks for reading have a nice day