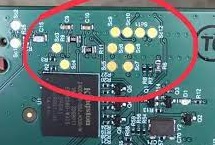 Hello, readers welcome to the new post. Here we discuss Test Points in Printed Circuit Board. PCB board is a very important part of the electronic industry since each and every project and devices circuitry is assembled on the board. So its proper dimensions and structure are very necessary to understand and create in a proper way. If every component is placed at regular intervals and accurate points our device will work accurately.
If there are some points and assembly is not properly dimensioned then there is a need for some types of test to find the faults and errors that are disturbing our device to work on? So there are different types of test points are exist on the PCB board to see the understanding of PCB and projects. Here we will have a detailed look at Test Points in Printed Circuit Board also learn that how JLCPCB offers different services to PCB based and how their team can help us to find and resolve any fault existing in the board.
If you are working on a project and need of certain types of board then you need to consult a PCB fabrication center and also try to construct the PCB board by yourselves have a large amount of time. But for making a large number of boards, there is a need to get the services of the best and reliable PCB service provides that is now JLCPCB.
Choosing the right PCB manufacture is somewhat difficult to process but here is recommended to get the services of best and reliable PCB services providers JLCPCB.
This is not an overstatement. This is the outcome of our personal experience working with them and having been using their services on my projects. It is a high-speed PCB constructer and offers a top-notch facility. Their excellent product has urged me to give a detailed overview of them to other users.
Everybody is worried about the quality of products. Of course, you wouldn't be corresponding to put your complete project for sake of getting low-quality results. JLCPCB comprehends the nature and complication of your task and offers you excellent product that resembles your requirements.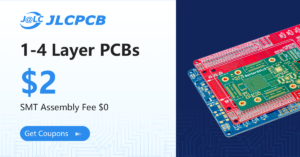 Introduction to Test Point
The components on the board are placed at a different location through making different joins among them and these joints called point and used to find the different faults occurs in the board.
These points also tell us that how the circuitry of our project is working and how much further improvement is needed in the design and operation
Certain maintenance needed for any project can be detected through these test points by making connections of probes used for testing.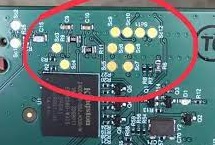 What are Types of Test Points
Normally there are 2 main categories of test points that the first one is the soldered test point and the second one is Automated test points.
To perform the soldered testing there is the use of handheld devices to find the errors that exist in the board. For this purpose, there is placing of the probes of a device on the board for finding the errors in the circuitry.
While for performing automated testing there is the use of automated-based devices to find the faults. It comprises of different pinouts metallic pads for performing the tests.
Importance of Test Point Labeling
If any fault occurs on the PCB board there is certain types of symbols are assigned to each test point during their construction so it becomes very easy to find the faults and resolve it. Like for ground there is GND is mentioned and for positive volts, there is plus V is written.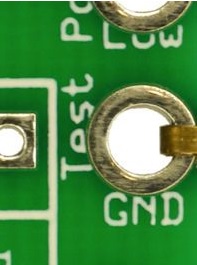 How Many test Point should be on PCB
The test point needed on the board should be according to your project needed since each project has a certain and different layout so needed different numbers of testing points on the board.
If there is a complicated circuit and will be easy to make the connection at single-sided both sides of the board can be used for testing points.
Advantages of Test Point
If you are making a large number of PCB boards and there is a need of certain tests to observe the correction and accuracy of a board with that save time and expenses used so different test points should be assembled on the board.
So the importance of test point is very essential and helps to make any changes in our design if needed.
Signal Used for Test Points
The main signal used for performing the test point are mentioned here that helps to performs different test accurately and precisely.
Interrupt lines,
programming connections
ground
power supply rails