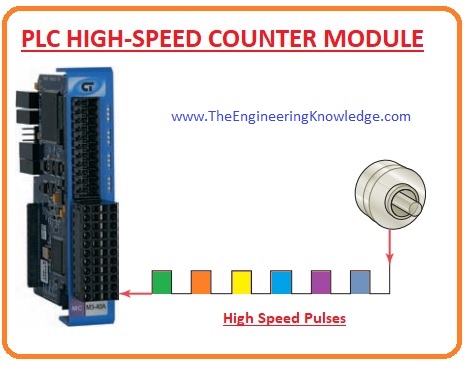 Hi friends, I hope all of you are enjoying your life. As you already know we have started a series of PLC articles. In last lecture, we studied a detailed article on plc discrete inputs and outputs. In today's tutorial, I am going to explain to you about detailed article on plc special inputs and outputs.
In last lectures, we discussed that plc has different inputs and outputs which are already assembled on plc modules which are known as plc fixed modular. We also discussed some discrete inputs and outputs which are not connected with it but we can connect them with plc according to there use like pushbuttons, relays, motors, etc. But some inputs and outputs devices which enhance the capability of plc and use only for some special purpose. These are known as plc special devices, which enhance plc values in industries and different projects. As it reduces the cost for other devices because it already has the capability for these devices which has to purchase separately. In this article, we will discuss them with detailed. I hope you will get a lot of knowledge about these instruments and will work properly on plc. So let's get started with plc special inputs and output.
PLC Special Inputs and Outputs
Many different types of inputs and outputs modules have been designed to fulfill special requirements.
These are described listed here.

PLC HIGH-SPEED COUNTER MODULE
PlC THUMBWHEEL MODULE
PLC TTL MODULE
PLC ENCODER-COUNTER MODULE
PLC BASIC OR ASCII MODULE
PLC STEPPER-MOTOR MODULE
BCD-OUTPUT MODULE
Plc PID MODULE
PLC MOTION AND POSITION CONTROL MODULE
PLC COMMUNICATION MODULES

Now we discuss all these devices with the detailed.
PLC High-Speed Counter Module
The higher velocity counter unit is used to deliver interfacing for such applications that required counter velocity, which exceeds the competence of the Programmable Logic Controller ladder program.
These counter units are used to sum pulses from sensing devices, encoders, and switches, that operate at higher speeds.
They have the electronics needed to sum individually of the CPU. A characteristic sum-rate offered is zero to hundred kilohertz, which shows that the unit would be capable to sum 100,000 pulses in one second.
PLC Thumbwheel Module
The thumbwheel unit of plc permits the usage of thumbwheel buttons for adding data to the PLC controller to be used in the controlling process.
PLC TTL Module
The TTL (transistor-transistor logic) unit permits the send and receives of TTL signals.
This unit permits other units that generate TTL (transistor-transistor logic) level signals to connect with the CPU of plc.
PLC Encoder-Counter Module
An encoders unit of PLC permits the operator to observe the signal by an encoding device on instant bases and retains this info so it can be observed after some time by the processor.

PLC Basic Or ASCII Module
The BASIC or ASCII unit of plc operates operator inscribed BASIC and C language programs.
These programs do not depend on plc's CPU and deliver informal, fast interfacing among distant extraneous expedients and the PLC CPU.
Distinctive uses contain interfacing with bar code readers, automatons, printing devices, and presentations.
PLC Stepper-Motor Module      
The stepper motor unit sends the pulses to the translator of the stepper motor. That allows the controlling of the stepper motor.
BCD Output Module
The BCD (binary coded decimal) output unit permits a PLC on components that need BCD (binary coded decimal) signals like 7- segment.
Some distinct units are mentioned as intellectual input and outputs since they have their own central processing unit on a panel that can operate in parallel with the PLC controller.
PLC PID Module
The proportional-integral-derivative (which is an abbreviation of PID) unit is used in process controlling uses that integrate PID (proportional-integral-derivative) algorithms.
An algorithm is a multifaceted program which founded on mathematics measurements.
A PID (proportional-integral-derivative) unit permits process controlling to take place the outer part of the processor.
This procedure stops the processor from being loaded with complicated measurements.
The main purpose of this unit is to deliver the controlling act essential to uphold a process parameters like temperature, movements, level, or velocity within set restrictions of a stated set point.
PLC Motion and Position Control Module
Motion and position controlling units are used in applications including precise higher velocity machining and wrapping processes.
Intellectual place and motion controlling units allow PLC controllers to govern stepper and servo motors.
These schemes need an effort, which comprises the electronics circuitry which interprets the signals from the PLC unit into signals essential to the motors.
The given diagram shows the plc servo module.
PLC Communication Modules
Serial communications units are used to create point-to-point networks with other intellectual components for the interchange of pieces of information.
These contacts are usually recognized with processers, operative positions, process controlling schemes, and other PLC controllers.
Communication units permit the operator to link the PLC controllers to higher speed resident systems which can be unlike the system statement delivered with the PLC controllers.
I also have uploaded some related articles to plc you must read them for further learning.
That's all about PLC Special Inputs and Outputs if you have any questions about it ask in comments thanks for reading. See you the next tutorial Features of PLC Inputs and Outputs.