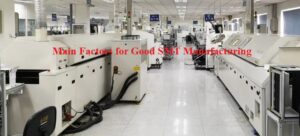 Hello readers welcome to new post. Here we will discuss Main Factor for SMT Assembly. There are certain level of requirements needed for creation of SMT PCB. There are certain factor that has ability to effect the construction and creation process of SMT.  The process of MST is considered as the main fact of electronic devices and projects processing and process quality has detailed effect on the resultant module.
There are different SMT service providers are working in the industry and offered the SMT services but JLCPCB is best in all that offered the high quality services. For getting the good results from the SMT service there is certain factors has in mind that are described here.
Quality of Material Used
Material used considered as the main fact of SMT manufacturing and operation of material used effect the quality of reflow soldering process.
The packaging techniques used for elements must be accurate for the uses of instruments
The physical structure of material used must be according to the automatic installation process and also has compatible to the standard required.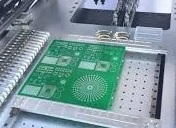 PCB Pad Design
PCB design accuracy is very significant fact for SMT technique and considered as finest condition for SMT.
Mostly errors occurring in the SMT process are caused due to the not accurate design of PCB board.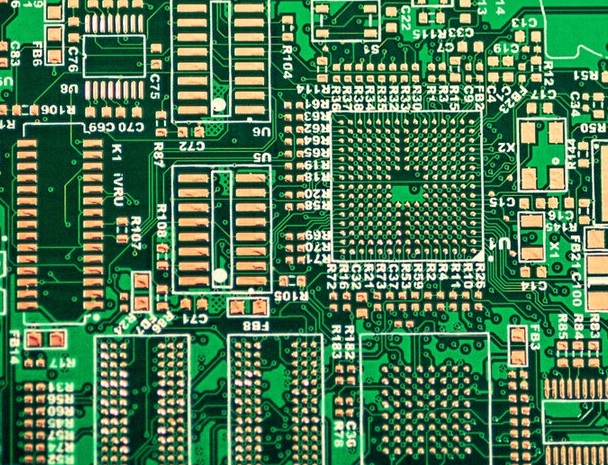 How to Get SMT Services
There are different SMT services providers are working in the world that offered the SMT services at different rates. JLCPCB is best in all services that offered the different PCB based services as well SMT service at cheap rates and best quality. They are equipped with the high quality instruments for SMT and technical team that will helps you to avail high quality SMT services with less errors and faults. To get the SMT and PCB based services from the JLCPCB send Gerber files there teams will overview your file and will guide about the details of your boards and requirements needed.
JLCPCB has 350k + parts in stock. You do not have to worry about getting parts, this helps you save time and trouble, and keeps your costs low.
In addition, you can pre-order the parts and hold the inventory at JLCPCB, giving you peace of mind that you will not experience any part deficiency at the last minute.
Ensuring quality and its constant improvement are the two main principles of our company.
Their advanced PCB technology allows us to provide high quality precision boards suitable for industrial, military, aerospace, and medical applications.
Structure and Design of Mold
The finest work of design is application of solder paste accurately at the PCB board. Structure of mold is vital of printing procedure and its accuracy has direct effects on the solder paste printing.
Normally there main techniques used for design of molds electroforming, laser cutting and chemical etching.
Steps instruction should be follow for stencil designing.
Plate created with steel thickness. There must of fine and accretes surface of stencil and thickness of steel plate must be find on base of spaces between pin at the board.
Requirements for Printing
The printing process normally work on the speed of blade, pressure of blade cleaning techniques and frequency.
There is certain relation exist among the blade template angle and solder paste viscosity.
So accurate operation of these requirements can helps to make good solder paste.
Normally scraper operation is less so good quality can be get and physical dimension of solder paste scraper will not have accurate structure
If operating speed of blade is high then there is not enough time to fill the holes on the board and in results solder is not good.
If high speed of pressure occurs then solder paste will come out from the holes and less tin causes the not complete printing of solder paste.
So if the solder paste can sustain normal working speed can rise as need and pressure of blade set to get the fine printing.
Operation of Instruments
The accurate work and repetition for printing also effect the stability of solder paste for high dense printing and having less pitch modules.
Connection of Elements
The fine point for use of components is their accurate selection accurate position connection and good pressure application of elements.
The accurate components selection indicates that connected elements must be according to BOM.
Fine connection means that connection should be fine. At that instant correctness of mounting device must fulfill the stable in result material should be pasted in fine way at the certain pads.
Reflow Soldering
IF reflow soldering is accurate than good quality SMT get. For this purposes there must be fine connection of elements at the board.
Solder connection should not have fine physical results but has intrinsic property
Temperatures increases must be in certain range to increases in temperatures can damage the board.
Also temperature variation also evaporates the solder paste and results to melt metal components and become solder balls.
That is all about the  Main Factor for SMT Assembly  all details has been described that will helps you to make good SMT for your projects and also JLCPCB will helps you to make accurate boards.