Hello, readers welcome to new post. In this post, we will discuss Introduction to Global variables in labview. Global variables are used to discuss get the denotation and send the data to such VIs that are working at the same time. These variables are designed in the LabVIEW objects tab. It is configured such that when we make the global variable LabVIEW generates a certain global Vi that has only a front panel but the absence of a block diagram.
So let get started
Introduction to Global variables in labview
For an understanding of global variables move to Block diagram and press right then move to structure and select the global variable can see here.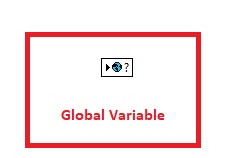 If we press double on this tab there will be new front panel will open without the block diagram. this front panel works like the sub-Vi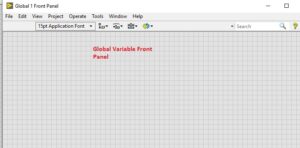 Press right in the front panel of the global variable and choose numeric constant as shown below.
It comes with features that according to projects need numbers numeric variables can be placed.
If move to real front panel and press at the global variable block then we can see all the numeric control placed in the front panel.
In above figure, we can see that there is only the input terminal that exists inf the global variable to get the output press right on it and select the option change to read option.
Now press right and select the indicator option from the creates and copy the results to make more then one indicator and global variable tab.
If we move to main front panel that is of main block diagram all teh global variables selected in the new front panel will see there.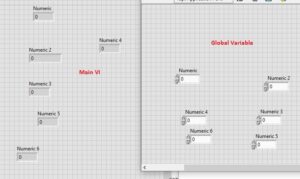 Now if we write any values in the global variables controls and run VI there is will be results shown similarly in the main front panel indicators.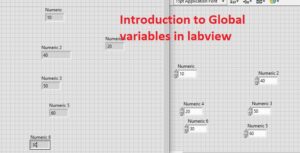 that is all about the Introduction to Global variables in LabVIEW. I have explained each and every parameter related to this module.If you have any further query ask in the comments. Thanks see you in the next post.