Hello readers welcome to new post. Here we will learn How to use ARRAY in LABVIEW. The array is a combination of dimensions and elements and is used as an indicator as well as control. Different types of values are used in an array called elements and the length height of an array is called dimension. ARRAY is very beneficial for such a state when we are working on such projects where the same numbers are used and again will use.
All components of the array are configured in sequence and assigned certain values In this post we will learn how practical work ARRAy in LabVIEW by making a project. So let get started
How to use ARRAY in LABVIEW
We make a project to have a practical understanding of LABVIEW. For this move to the front panel press right then move to array matrix and cluster tab and select the array and place it on the front panel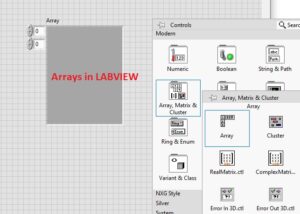 Now press again and move to numeric and select numeric indicator and place it in the array.  You will see an interface like this
If you want to use more components in this array either horizontal or vertical drag it in either direction can see results here.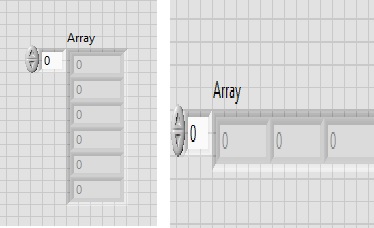 The array comes with a feature that can be designed in two dimensional way. For this, you must have a one-dimensional array.
For this in the front panel press right on the index and here, you see add dimension option.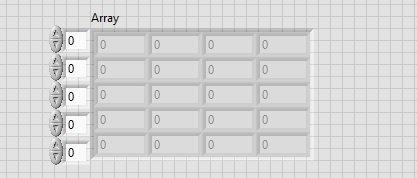 Now we make a simple project to have a detailed understanding of array. We will get two arrays and assign different numbers and then add the numbers of two arrays.
For this first of all we make a one-dimensional array.
Here you can see that we have taken two arrays of four elements each and will ad them
Here we are using two arrays and given five numbers and add these numbers and get the desired result as can see here.
That is all about the How to use ARRAY in LABVIEW I have explained each and every step to use array in Labview. I hope all these parameters will help you to have a deep understanding of the Labview array in your projects.