Hello, readers welcome to the new post. Today we will discuss Best Multi-layer PCB at JLCPCB. PCB boards are nowadays very commonly used in the electronic industry. There are different types of PCB boards but multilayer PCBs are growing in different components and projects in electronic engineering. The creation of multilayer boards has revolutionized the electronic industry since more components can be configured on small structures in more layers than single and double-sided layers.
These boards have many benefits but their cost of manufacturing is high than single layers boards but provides good features than other boards. There are many PCB suppliers are working in this world that provides PCB-based services, but JLCPCB is the best in all services that offered all types of PCBs and especially multilayer boards with high quality and less cost. They use the latest equipment and machines for board creation to fulfill the user's demands. In this post, we will discuss how you can get high-quality multilayer boards from JLCPCB at good prices, and currently, they have new prices for multilayers that will be explained below. So let's get started.
What is a Multi-Layer PCB
The multilayer PCB has a minimum of three layers in the structure of conuctuve material like cooper.
Between these copper layers, there are insulated materials used to avoid damage to conductive layers due to high temperatures during circuit working.
Layers of multiple PCBs are stacked at the midpoint of the board. This configuration increase the surface area for component connections and layers are densely packed resulting occupation of less space.
Normally three to twelve layers of multilayer board have. But fifty-layer boards can be created according to projects where this board has to use.
Previously electronic components come in dual in-line packaging  and the board also have layer size to connect larger components and make high connections
But with the advancement of nanotechnology SMD components were very commonly used in electronics
SMD components have a small size that reduces the complete device structure and projects where these components are used and at last size of the board
So SMD components can be very accurate and in a close fashion can be configured on PCB. While for complex structures tracing lines of wires connection is not easy to move.
To resolve these issues multilayer PCBs used that have a high spread of connection and wires to different layers that have lamination and bonded with each other
Projects have complex designs are mostly preferred multilayer boards since more components can be connected on smaller areas accurately than other boards
How Many Layers For Multilayer PCB
Multilayer PCB is now very commonly employed in industry of engineering due to its small size than other boards. They also have different thickness values according to the layer used
These boards normally have four to 12 layers on the basis of the project used. Its layers are even in numbers but if you make odd layers will be issued for circuit wrapping.
As the charges of high for multilayer boards since they needed additional steps for fabrication but it is preferred for different projects
For instance, in your mobile phone up to eight-layer PCBs are used and some military instruments can have about one hundred layers. So all in all number of layers for multilayer PCB depends on the applications
Best Multi-layer PCB at JLCPCB
JLCPCB is a high-level and worldly known PCB prototype services provider and high-tech producer that has a specialty in high-speed PCB prototypes and small-batch production.
They are serving their client for more than fourteen years and are expert in PCB manufacturing and has more than eight lac customers.
It is a professional PCB creator that has services of large production scale, high-quality manufacturing, and production services with quality boards
JLCPCB works at the forefront of the PCB industry.
It is the largest PCB prototype in Asia and produces six lac twenty thousand single-layer boards.
They are offering a special offer of two dollars for one to four layers with free SMT assembly.
They are constantly looking for new ways to improve and shorten the PCB prototyping process from a pioneering online quote/order system, and automated manufacturing to fast delivery
We will recommend you get all types of PCB board including multilayer PCBs from JLCPCB for your new projects
To get the board from JLCPCB just create a Gerber file and upload it to JLCPCB their engineers will get the details of your projects and provide you with quality products at a given time interval
Some capabilities of the JLCPCB PCB board are shown here
High precision Rogers & PTFE Multi-layer PCB
JLCPCB uses good raw materials for multilayer PCB construction, which make quality PCB manufacturing process end less charges for construction.
JLCPCB has persisted and adhered to since its establishment in 2006: profiting PCB customers and achieving win-win for customers.
In order to ensure the good ecology of the PCB industry, the quality of raw materials and instruments of printed circuit boards cannot be ignored. Especially for multiple PCB boards that are created as bases for integrated and dense projects having complicated circuits
With the use of FR-4 material with good layer buildup, JLCPCB employs 4-wire low resistance to monitor via. They also use a costly full film process which does not save tin and not uses negative films. JLCPCB's valuable persistence can also be seen at Rogers & PTFE.
. .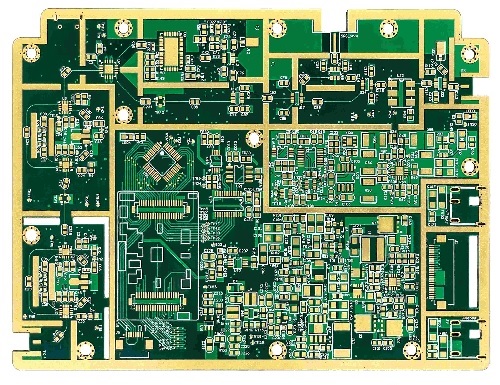 $20 Limited-Time Offer for JLCPCB 6-layer High-precision PCB
JLCPCB now offering limited-time offers for all JLCPCB users. The highly precise six lyar PCB having ENIG and via in pad processed by POFV that has real prices of more than 100$ now can get in just 20$.
Do not waste your time Get quality 6-layer PCBs at $20 on the JLCPCB quote page.
With that JLCPCB also offers very fewer prices for high-quality manufacturing for all users that include larger-scale production capabilities

Engineering-fee-charged 4-layer PCB ≈ $20.52/type, small batches PCB ≈$ 65.67/㎡;
Special priced 8-layer PCB (length and width within 10cm, 5 PCB prototype)≈$82.09; small batch PCB fee≈ $116.30 /㎡, engineering fee≈$82.09/type;
Special priced 10-layer PCB (length and width within 10cm, 5 PCB prototype)≈ $136.82; small batch PCB fee≈ $171.03 /㎡, engineering fee≈ $ 136.82/type;
Special priced 12-layer PCB (length and width within 10cm, 5 PCB prototype)≈ $218.91; small batch PCB fee≈ $239.44 /㎡, engineering fee ≈$205.23/type.
*8 layers and more than 10 layers of PCB use Sytech and Nanya material
Choose the Best Multi-layer PCB at JLCPCB
To choose the best multilayer manufacturer there are some facts that you have to consider listed here

That manufacturer must provide quality at a low cost
Manufacturers must have the ability to handle complicated design and manufacturing
Choose such manufacturer that makes durable products
Provide fast delivery to customers
Manufacturers with fewer repairs

JLCPCB tries its best level to fulfill all these requirements and works as a manufacturer that helps wholeheartedly their clients in hardware development.
If you are working on a project where two to twenty layers are needed JLCPCB is the final option for you.
The main features of JLCPCB are they use A-grade material, state-of-the-art instruments, instant online quotes, 24 hours quick turnaround, high-speed delivery, and affordable prices.
They bring your design into reality with quality and less effort
JLCPCB keeps working on:
Complicated products or projects
More functional products or projects in a smaller space
Products or items where durability is a priority
Easy to get quotation of 8-20 layer high precision PCB on JLCPCB quote page.
Multilayer PCBs VS Single Layer
Here are some points mentioned that will help you get the idea of single and multilayer boards and will help to use these boards practically
At multilayer PCBs, more components can be connected than the single layer board which helps to make complicated and high-performance circuits
The dense structure of multilayer board makes their size smaller than single-layer boards
The small size of multilayer boards makes them less weight so easy to handle and used in small portable devices while single-layer PCBs are heavy weight and used in larger devices
The functions of multilayer boards are more than the single-layer boards since more components are connected in a small area for multilayer boards. So this feature helps to use multiple layer boards in advanced electronics.
it is based on projects in that you have to choose multiple layers of a single layer. If your project is less weight and smaller used multilayer and if the project size is larger use single-sided board
That is all about the Best Multi-layer PCB at JLCPCB  all details has explained. So must visit JLCPCB to get high-quality PCB boards of any type according to your projects. In last for multilayer PCB you can use these board is small projects to complicated projects since they have more layers and can handle larger components.  But if you are facing any difficulty to configure components on board or related to multilayer PCB assembly must visit the JLCPCB. They are equipped with advanced instruments and engineers to solve your problems. Thanks for reading have a nice day see you in the next post.